Spell Check (Paperback)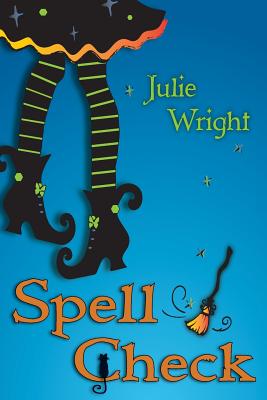 Description
---
It is a little known fact that witches are alive and well in Salem, Massachusetts. They call themselves cheerleaders.
Allyson Peterson believes that being hanged by the Salem High Witches is the absolute worst thing that can happen. But when her powers, wrested from the trolls of ancient Sweden, manifest themselves, she realizes that a prank hanging by vindictive cheerleaders is the least of her worries.
Ally accidentally sends her parents to the jungle to fight anacondas, turns her brother into a mute, and curses the entire cheerleading team with an illness that has no cure, proving that her spells need a little checking. Her Swedish grandmother shows up to help her through the worst part of all-surviving the Troll Trials and saving the guy of her dreams from a vengeance that has festered through-out generations.
The power is in her, if she can just get the magic right.
"Spell Check is an impossible-to-put-down, topsy-turvy adventure with fun, romance, and fabulous characters." --Heather B. Moore, USA Today bestselling author.
About the Author
---
Julie Wright started her first book when she was fifteen. She's written Nineteen novels since then: including the Hazzardous Universe Series and the Newport Ladies Book Club series. She won the Whitney Award for best romance for the novel Cross My Heart and the Crown Heart and Swoony awards for The Fortune Cafe. She is represented by agent Sara Crowe with Harvey Klinger Inc. in New York. She enjoys speaking to writing groups, youth groups, and schools. She loves reading, eating, writing, hiking, and playing on the beach with her kids and husband. Julie's favorite thing to do is watch her husband make dinner. Visit her at her website: www.juliewright.com